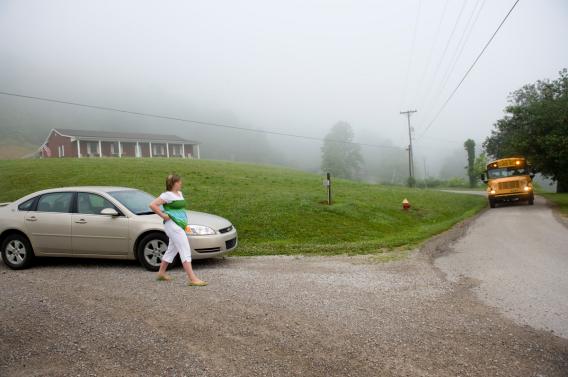 … in an America enraptured by the cultural prosthesis that is the automobile, walking has become a lost mode, perceived as not a legitimate way to travel but a necessary adjunct to one's car journey, a hobby, or something that people without cars—those pitiable "vulnerable road users," as they are called with charitable condescension—do. To decry these facts—to examine, as I will in this series, how Americans might start walking more again— may seem like a hopelessly retrograde, romantic exercise: nostalgia for Thoreau's woodland ambles. But the need is urgent. The decline of walking has become a full-blown public health nightmare. 
 Ah, First-World Problems. And yet, Trinis don't seem to do much walking either.
Michael Ronkin, a French-born, Swiss-raised, Oregon-based transportation planner whose firm, as his website notes, "specializes in creating walkable and bikeable streets." 
 We could definitely use one of those down here. Someone ought to slip his name and number to the Ministry of Transport.