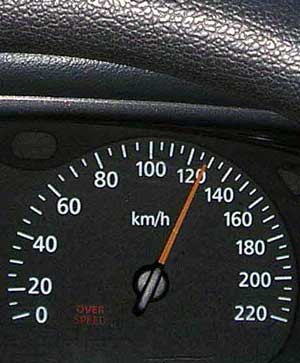 I know I said that I was off the local news, but I just couldn't resist this letter to the editor from a concerned citizen:
How many of us have been driving on the Foreshore, Beetham, Churchill-Roosevelt or Uriah Butler Highways at maybe 100 kms/hr or a bit above the speed limit [emphasis mine] when a car or cars driven by young men flash by at nearly twice your speed cutting in and out of traffic?

Much the same also happens on smaller, two-lane roads like St Lucien Road or Maraval Road where young men are to be seen driving at speeds of 100kms/hr-120kms/hr on these small urban roadways which border light commercial and residential areas. 

Yes, I am sorry to say it is always young men who are constantly seen driving in a ridiculously unsafe manner — literally accidents going somewhere to happen and who knows where their next victims are coming from.

Of course, if there was a reliable highway patrol out there on the nation's roadways a lot of the carnage would come to a screeching halt. However, from anyone's observation it would appear that traffic police have now become almost extinct save and except for ordering regular citizens to the side of the road to allow our political masters to pass.

Anyway, apart from resurrecting the highway patrol and repairing our roads we need to delay the age for young men to attain their driver's licence from 17 to 21.

Gregory Wight 
Diego Martin
Please note that the speed limit of T&T is 80k/hr on highways and 50k/hr (or less) on other roadways.
Anything goes in sweet T&T.
(photo credit)